Meet Amber & Rise – The New Operators for Amber Rise
Amaru and Goyo are the new Ember Rise season operators.
With the new season update for Rainbow Six Siege very soon, we have gotten some interesting information about the new operators for Year 4 Season 3.
According to a tweet sent by the official Rainbow 6 account from Russia, the names of the new operaotrs in the operation Ember Rise will be Amaru and Goyo.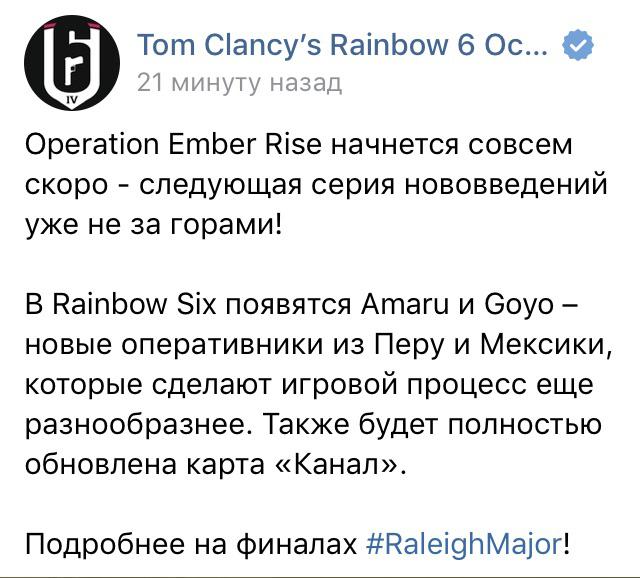 As you can see in the tweet below, it is clear that these would be the operators which we should expect to see soon!
In addition to the names, the tweet also states that there will be a complete rework of the Kanal map. Kanal was introduced to Siege at the very beginning, and it was one of the orignal maps that came with the game in the initial season.
According to the information we have gathered during the Phantom Sight announcement, it will be reworked to a large extent, and even an underground passage will be created for players to rotate from one part of the map to the other.
What do you think about these changes? Did you like Kanal the way it is now, or would you rather see it change?
Below is the full translation of the Russian tweet.
"The Operation Ember Rise will kick off very soon – the next series of updates/new features is around the corner.
Amaru and Goyo will be introduced to Rainbow Six – the new operators from Peru and Mexico, which will make the gameplay even more diverse. Also there will be a full Kanal rework"
More detail will be revealed at the #RaleighMajor final" – Translated by @arsensig