With many Year 5 season 3 leaks looming around, one in particular has caught out attention. This one is a special one, as it speculates that Bandit might be getting a new attachment that will have a 1.5x zoom on it.
We know it is not an ACOG, however, let us extrapolate what this could bring to the game.
In the screenshot below, found on a Twitter account of R6 Leaks, you can see that a whole slew of new attachment might be making their way to Rainbow Six Siege in Year 5 Season 3.
New scopes pic.twitter.com/BGi6Ewdmzz

— R6 Leaks (@leaks_r6) June 22, 2020
One of the most curious ones is the VISHER 1.5-fach attachment, which was also shows to be available for Bandit!
An anonymous tipster sent us a photo which confirms this. You can see it below.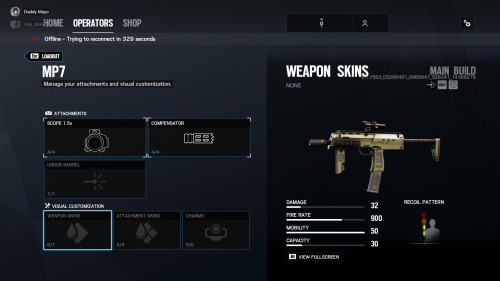 The image below shows how this attachment will be also utilized on the new upcoming operator, which will be presumably have an MP7 as well.
June 22, 2020
We really hope this does happen, as some of the upcoming changes, such as reinforced hatches by default will change the game meta. More on that later.
What do you think about these new scopes? Will they make the already strong defense even stronger? How will this change the meta? Let us know in the comments and keep an eye on the TRC app for daily updates!