We are nearing the official release date for the new Installment of the Rainbow Six series, the Rainbow Six: Quarantine.
We have to warn you, there might be some spoiler in this article. If you want to avoid them, please stop here.
With that, we have gotten a fresh leak from a Reddit user Zer0Bites_! Which details the upcoming game's operators and missions.
Based on the photo below, presumably from the game code, we can see the usual operator suspects from the Rainbow Six: Siege game.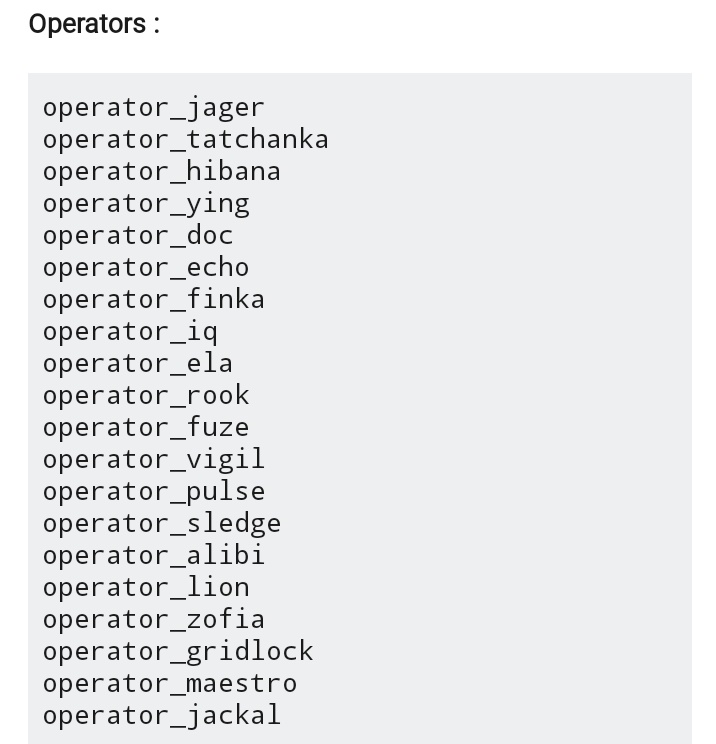 We are very customs to know what loadoits and special abilities will these operators have in Rainbow Six Quarantine. Can we see a Bandit or a Jager with an ACOG? Time will tell
Additionally, here is some information about the maps we might expect to see in the game. These are either maps or missions.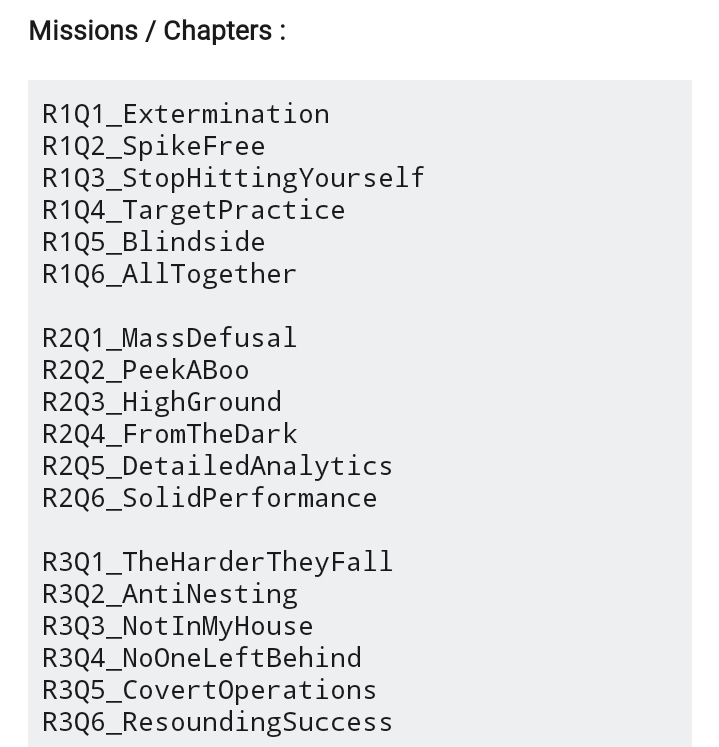 The game might be composed of 3 major Chapters with 6 acts in each. The main events in each act can probably be understood by their names.
Finally, here is the final leaked Rainbow Six Quarantine picture.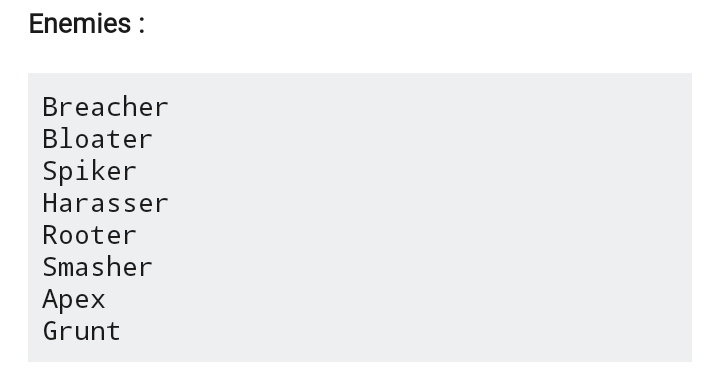 The last picture shows the types of enemies we should expect to see in the game. It looks as if there might be 8 different types of enemies in the game as it stands now.
By the way, we're beta testing our TRC Android APP, which will be out on the Google Play store soon. If you'd like to receive the latest tips snd tricks now, feel free to downlosd the beta version below and tell us how you like it!
DOWNLOAD THE TRC BETA APP HERE
What do you think about it? Are you excited about R6 Quarantine? And what do you make of this leak? Let us know in the comments and keep it locked in to The Rainbow Channel and SiegeSchool for the latest tips, tricks and news about Rainbow Six games.